Foster & Partners and Zaha Hadid Architects are among 12 firms to submit their bids for the second round of an international competition to redesign Hungary's busiest train station.
All the teams that reached the second stage of the competition have now submitted their proposals for the redevelopment of the historic Nyugati station in Budapest.
The project aims to double passenger capacity with the construction of eight new underground tracks under the station's main concourse.
It also includes a new park, a reconstruction of Nyugati Square outside the main station entrance, a new parking complex and major urban development.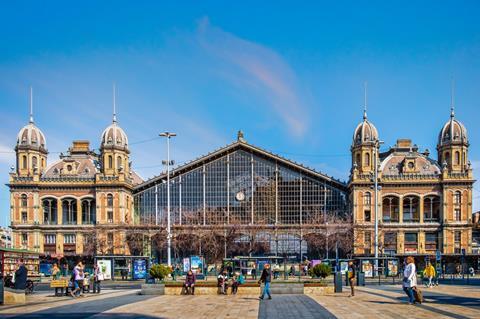 The Budapest Development Center (BDC), a panel of experts, will now be evaluating each offer blindly over the next few weeks, meaning they won't know which team submitted each application.
Images of the submissions will not be made public until March 26, when the winners will be announced.
Other studios to have reached the second round include Grimshaw, Arup, John McAslan & Partners and a team consisting of Sweco and Dutch practice Gateways.
Hawkins Brown was also part of a team including Atelier Peterkis and Plant.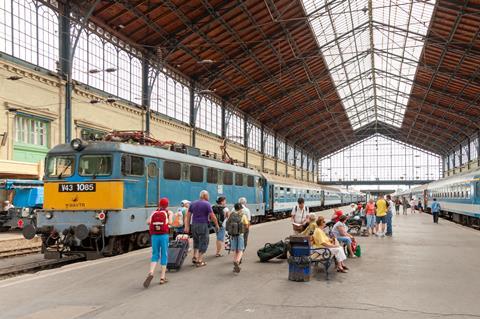 BDC said that almost every major European railway station development project over the past 20 years has seen the participation of one of the last 12 practices.
They were among 36 applicants who submitted proposals in the first round of the competition, launched last fall.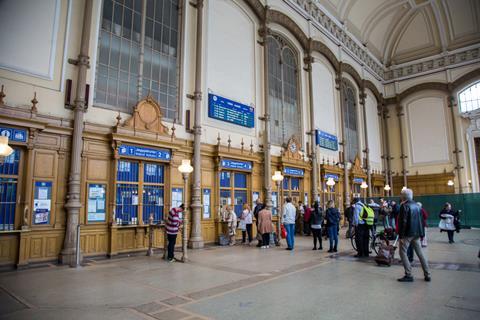 Nyugati Station was built in 1877 by the Eiffel Company, the same company that built the Eiffel Tower and the Statue of Liberty.
The central hall of the station, described by BDP as a "precious Hungarian monument", will be separated from its tracks as part of the redevelopment and transformed into an open public space.
The project will also see the removal of a prominent viaduct that intersects Nyugati Square to make way for a series of new tram lines.