Now that the cold is finally behind us, it's time to find every excuse to get out and enjoy the sun. If you're like me, that means taking up new outdoor hobbies like gardening. If starting a home garden sounds like too daunting a summer dream to achieve, trust me (a former plant killer turned proud plant mom) when I say gardening is totally doable. With a positive attitude and the right tools and accessories, you can channel your inner gardener and make your garden the place to be this summer, whether it's in your backyard or your living room. Read on for the modern gardening tools and accessories that will usher in your era of gardening — and visit the Design Milk Shop for more outdoor essentials.
With its cool Nordic aesthetic, this Nordic watering can doubles as a modern home decor item. The product of two joined steel cylinders, Grab's slim and portable design is free from bulky handles or threatening spouts, while providing a seamless watering experience – It's the modern innovation we didn't know we had we needed. It even comes in fun colors like plum, yellow, and green.
$149
Buy now >>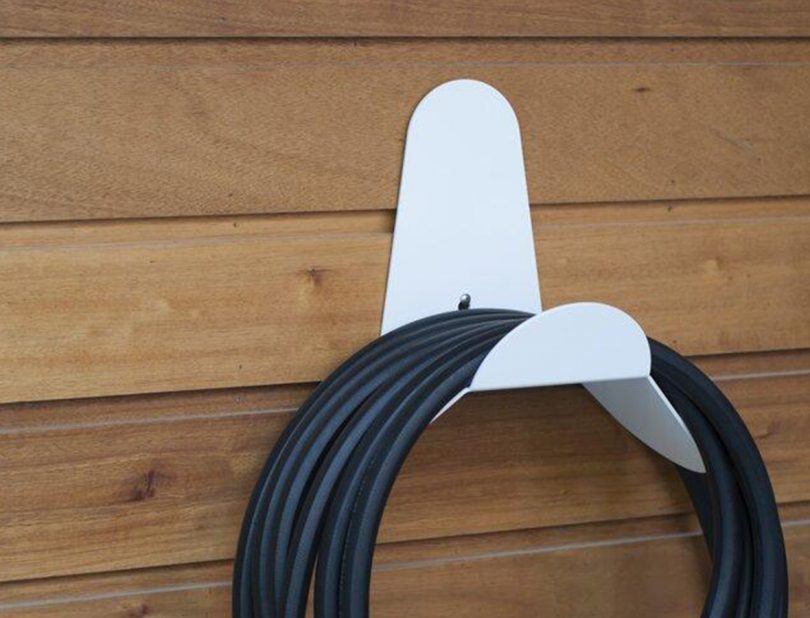 Leave it to the Wylie Hose Holder to transform a backyard eyesore like a tangled garden hose into a modern home accessory. The stand is made of industrial grade coated aluminum, essentially eliminating any rust or durability issues. Whether your yard is large or small, you can count on the Wylie to bring order, function and style to your outdoor space.
$98
Buy now >>
Growing plants must eat! Den Sustainable Soils Plant Food is an all-natural way to ensure your plants and garden soil get the nutrition they need, without any synthetic fertilizers. The star ingredient is what Den dubs, OurCarbon – carbon that has been sequestered from organic waste diverted from landfills. Make this planet-friendly plant food! The modern packaging even makes it a great gift for a friend or mom starting their own garden!
$24
Buy now >>
Plant enthusiasts of all skill levels should have a soil probe in their arsenal. Designed by professional horticulturists, the Brass Soil Probe determines your soil's moisture levels, so you know when your plants need watering. Just push it into the ground and the probe pockets will take soil samples as you pull it out, allowing you to check moisture at the roots and aerate the soil for optimum health Plant ! And it looks really, really good too.
$26
Buy now >>
The newest drop from renowned Dutch design brand Studio Frederik Roijé, the Size Matters birdhouse is modern architecture for your garden. The Steel Bird Feeder has a geometric shape made up of two intersecting birdhouses – designed to accommodate birds of all types and sizes and make a visual statement from any angle. The Roijé Dish of Desire Bird Feeder is another ultra-modern favourite!
$255
Buy now >>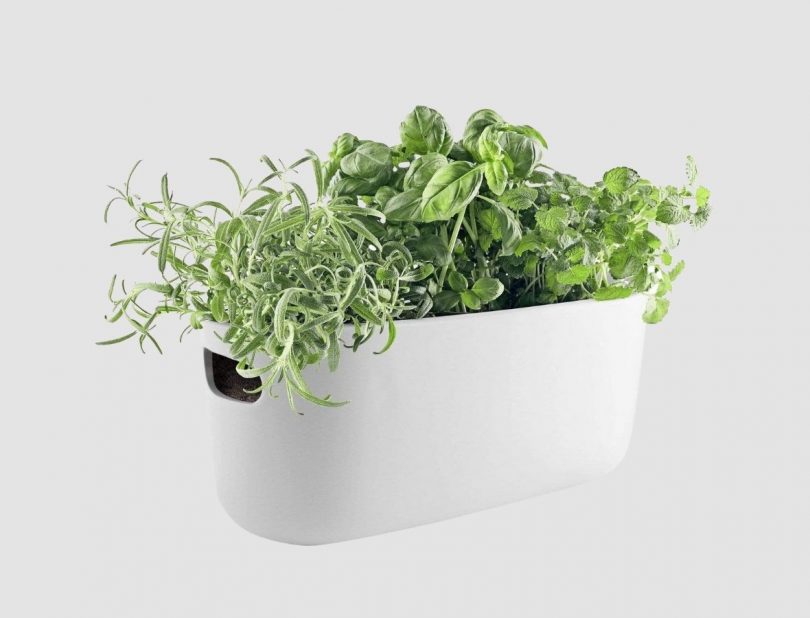 This self-watering herb organizer makes growing your own fresh herbs easy with its self-contained water reservoir and capillary mat that transport water directly to the roots – so you never have to worry about a excessive watering. The modern herb pot holds up to 3 standard sized herbs, making it the perfect home for your essential kitchen herbs, like mint, parsley and cilantro! It's even a great Mother's Day gift for chef moms looking to upgrade their dishes.
$79
Buy now >>
We like an apron while gardening to keep messes to a minimum and to keep gardening tools close by. The Jack Selvedge Apron is made from a lightweight denim fabric that won't bog you down in the heat but will still hold up to wear. The roomy front pocket is perfect for storing your gardening shears, weeding hoe and other essentials, and the smaller chest pocket keeps smaller items from getting lost in the mix.
$96.80
Buy now >>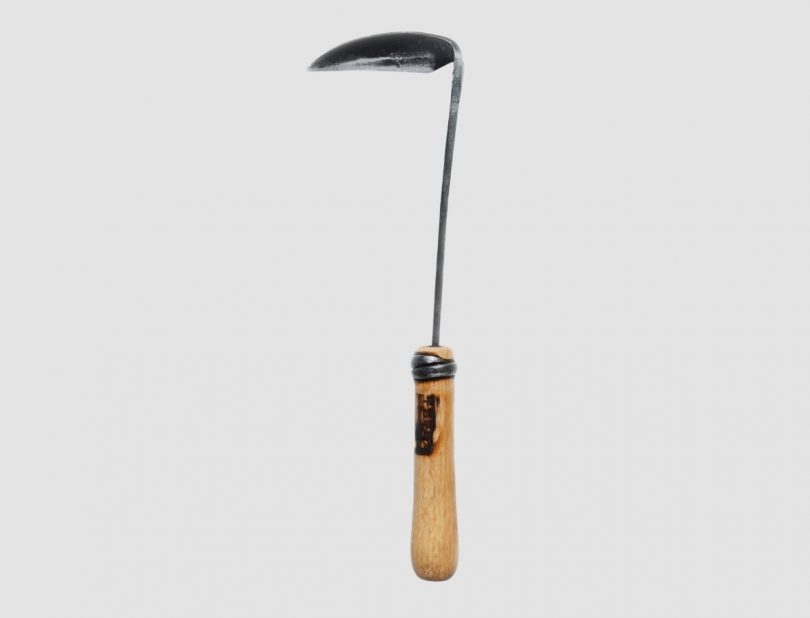 If you're looking for an expertly designed gardening tool that will stand the test of time, Master Shin is the manufacturer for you. A family business run by Korea's oldest blacksmith, Master Shin tools are masterfully handcrafted using traditional techniques that involve joining steel sheets to clay. The result is a handcrafted gardening tool that's as stylish as it is functional. We recommend Master Shin's Small Weeding Hoe for beginners to control garden weeds and tackle compacted soil.
$44
Buy now >>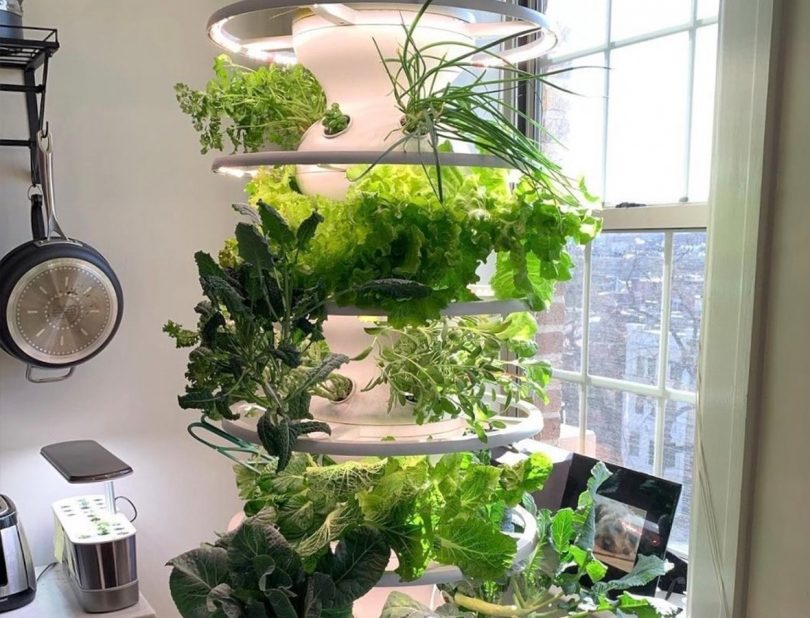 If an outdoor garden isn't for you, don't worry – you can still experience the satisfaction of growing your own food indoors with the help of Lettuce Grow's Farmstand. The self-watering, self-fertilizing Farmstand can grow anything from kale and spinach to strawberries, tomatoes and zucchini! All you need is one of the brand's light rings for constant grow light, access to electricity and water (the Farmstand needs to be refilled weekly), and of course – your seedlings. ! Fantastically futuristic in design and function, the Farmstand is well worth the investment.
$399 – $699
Buy now >>
Shopping for our must-have gardening picks?
Share a photo of your transport and tag us @designmilk to repost on our Instagram!
This post contains affiliate links, so if you make a purchase from an affiliate link, we earn a commission. Thank you for supporting Design Milk!